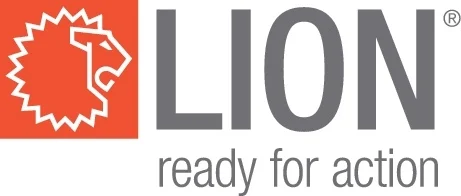 LION is an innovative technology company devoted to utilizing smart technology to develop life-saving products. Our mission is to apply cutting-edge technology to improve the life-safety conditions of the global workforce. Our goal is to grow consistently, utilizing profits from existing products to support and advance current solutions while drawing from experience and research to develop a suite of revolutionary safety products.
When it comes to firefighting, safety is a top concern – but it's not the only consideration. You also need to make sure that your responders stay comfortable. You need a turnout that offers exceptional thermal protection without limiting your mobility. LION answers that call.
All standard LION turnouts have innovative, ergonomic design through every layer of the protective ensemble so that your gear moves when you do. Our SemperDri™ System reduces water absorption in pants legs, coat cuffs and yoke to keep your working weight lighter. While the Ever-Dry™ Reach System reduces your vulnerability to water, steam, and flame. Plus, our knees are padded with water-resistant FR closed-cell cushioning, Lite-N-Dri™ for thermal protection in this high-compression area. LION turnouts can be customized with additional innovative features to deliver the features, protection and mobility options that are right for you.
STRUCTURAL PROTECTIVE GLOVES
As a first responder, yours are the hands that rescue and protect. You need to retain your dexterity while staying safe so you can do things like operate a hose, hold an axe or save someone's life. It may just be a pair of gloves, but the stakes can be high. You need to know your hands can meet those needs securely.
Keep them covered with LION Structural Protective Gloves. They are available in a wide range of sizes and are designed to interface with your turnout for better comfort and protection. We offer a full line of head-to-toe protection and have several models of NFPA 1971-certified structural firefighting gloves, as well as extrication and wildlands glove offerings, and we stand behind our products. Each of our structural protective glove models is field-tested with real firefighters and emergency responders.
LION Structural Protective Gloves feature smart details like innovative knuckle padding Lite-N-Dri™ to increase thermal and impact protection in high-heat and high-abrasion areas on the back of hand plus a combination of CROSSTECH® insert and Kovenex® lining for lightweight, flexible and comfortable liquid and thermal protection.
With dozens of options available, how do you choose the right firefighting boots? A comfortable boot is essential to safety on the fireground because, when your feet hurt, you can lose mobility and stamina. LION Fire Boots by Thorogood brings superior working comfort, safety, and durability – run after run.
Working comfort- Rugged, strong and flexible- everything you want in a firefighting boot. Designed to anatomically match the shape of your heel, and ankle guards that provide a comfortable athletic fit. 
Safety- Simply because safety is paramount, we build in the following attributes throughout our boot line; high traction, flexible cement construction, steel, triple rib ladder shank, impact-resisting ankle protection, Lenzi® midsole, and oversized ladder shin guard. 
Quality- Our boots have their own unique style, but more importantly, our boots are built to last. Utilizing quality leather, break-through technology in heel padding, safety toe design, and various rugged outsoles, we are confident your boots will stand-up to the multiple tasks you perform every day.